Are you looking for the best tree removal services in Toronto? Then you've just found the right corner. We provide you with the best tree removal services in Toronto.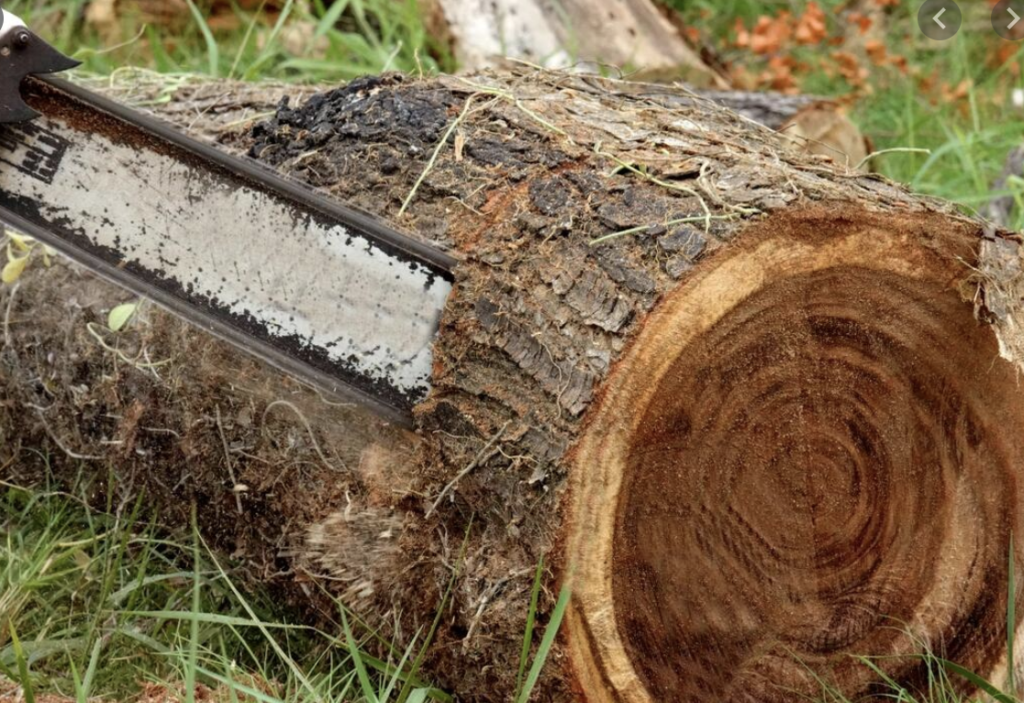 Trees, without any doubt, are one of the blessings of nature. They not only provide us with oxygen, food and shade; they also have environmental benefits like preventing flooding and maintaining the temperature. Despite the benefits that trees provide us with, they can sometimes become a liability.
In such cases, when trees become more of a liability than an asset. It needs to be removed. Removal of trees itself is a task that requires high expertise and skill.
Some trees can pose a threat to the environment; others pose a threat to a building, some are broken and need removal, others need to be removed simply because they cause an obstruction in a process. In all the tree removal cases. You need to get them removed with skill and expertise, knowing exactly where to mark the cut, so it can safely be removed
Tree removal can efficiently be done only by experts. Ordinary people can not cut down big trees, nor do they have the right equipment or expertise to do so. There are a lot of safety risks involved too. Moreover, time and energy are wasted without having a fruitful outcome. Therefore tree removal services must always be considered to remove trees.
Professional and skilled tree removers know exactly how to remove trees. They know the whole engineering of tree removal and therefore know the exact spots through which a tree can easily be cut down or removed. They also do this task in less time, thereby saving your time and energy. To hire tree removal professionals. You need to hire a tree removal company
"This is where our services step in; we are a tree removal company in Toronto deeply dedicated to providing our clients with the best tree removal services."
Over the course of a few years, due to our quality and excellent services, Toronto Tree Removal has emerged as one of the best companies to consider for tree removal services in Toronto, Ontario. The services we provide are very different from others because of the quality of work we provide. We take responsibility for the work we do, and this is one of the prime reasons why we are considered worth hiring every time by our customers for tree removal services in Toronto.
At Toronto Tree Removal, we sell services that speak for themselves; we do our job extremely professionally and with specific tactics that best suit the tree removal. We take each project with individuality to make sure top-notch services are provided.
"Client satisfaction is our prime concern, and we stop at nothing to give you that. Anytime you hire us, you get the best of our tree services."
We also believe that cutting trees should be the last resort. Trees serve as one of the major life sources, and preservation is, therefore, necessary, however, if trees need to be cut, they should be cut with professionalism. At Toronto Tree Removal, we cut trees under the rules followed. Our tree company follows the city of Toronto tree removal by law practices.
Why Choose Us?
High-Quality Services:
Our services are of high quality; this means that we maintain top-notch tree removal standards in Toronto. We do our best to keep our level of work superior and the best than all others. Our services are therefore considered as one of the best tree services in Toronto
Professional Staff:
Our staff of professionals contains well-experienced tree arborists in Toronto. These professionals have a lot of experience in the field and a clean slate record. Therefore they know exactly how to remove and cut down trees in ways that best suit your preferences and requirements. Your tree removal needs are well satisfied with our competent staff at your service.
Customer Satisfaction Guaranteed:
We ensure the high satisfaction of our customers and to meet their standards every time they hire us. We ensure reliability and great responsibility and treat your work as if it is our own. Therefore, we responsibly and carefully remove trees from your surroundings to ensure safety.
Anytime you do not find something right or need modification done in a specific task, you can talk to our friendly and cooperative team, who will carefully listen to your request and take care of it as soon as possible.
With Toronto Tree Removal, you are always in safe hands.
Individuality In Each Project:
We believe that each tree project is different than another. No two trees are alike, and so should their removal techniques be different. Therefore we take each and every tree removal project different from another and do it with great individuality in order to ensure the best results. It is one of our best services as a tree services company in Toronto.
Latest Tools:
We have the latest machinery and tools that are required to remove trees of all kinds. This allows us to safely remove trees from their roots so that no further growth can occur. It also allows us to do our job with more efficiency in less time.
Free Inspection:
We offer a FREE expert inspection of a tree right before you hire us to remove it for you. This allows you to get an expert opinion and knowledge about the procedure. Moreover, it allows us to understand your requirements in a better way.
Affordable Rates:
We understand the need for affordability. Therefore we have introduced smart packages that will help you get the most of our tree services in fewer amounts. Our smart tree removal packages in Toronto ensures that everyone purchases our services without hesitation.
Despite the affordable rates, we keep our quality of work atop.
So do not wait any longer, hire us today for the best tree removal services in Toronto! Contact us through our website or email and get the tree services you will never regret hiring!